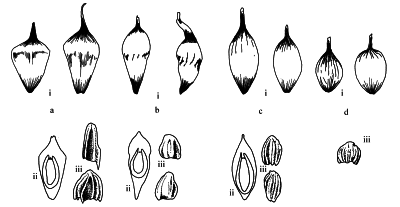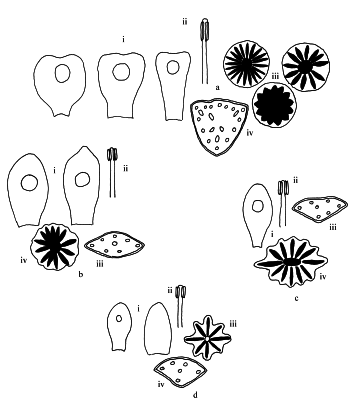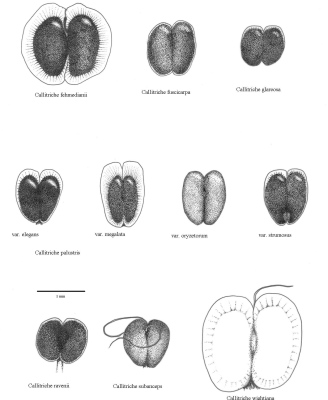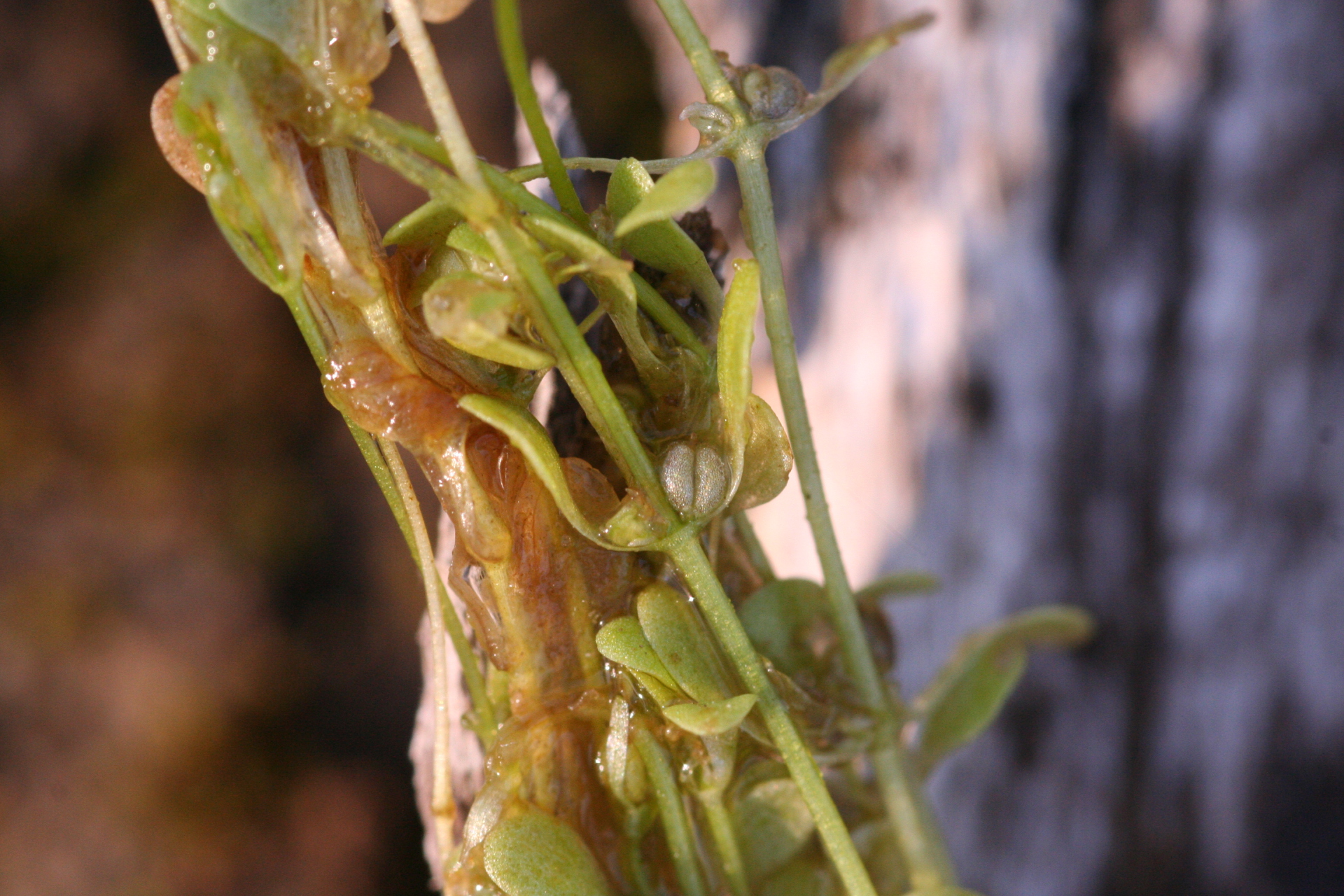 Illustrations of the seeds of British Sparganium taxa, including the subspecies of S. erectum
Photograph showing the fruit of Callitriche lenisulca, a little known Mediterranean member of the genus
Illustration showing the identification characters for Nuphar lutea, N. pumila and their hybrid N. x spenneriana
Illustrations for an article on the identification of Callitriche species occurring in Asia
The foundation of ecology and conservation is accurate identification. In many cases, ecological differences have driven speciation and it is the most specialist species which are typically threatened. Although primarily and ecologist, I have specialised in identification of aquatic and wetland plants to enable me to better understand the systems which interest me.
To help others learn to identify aquatic and wetland plants, I serve as a referee for the Botanical Society of Britain and Ireland (BSBI) for four plant groups (Callitriche, Ranunulus subgenus Batrachium, Sparganium and Zannichellia) which means that any BSBI member can send me plants for confirmation of their identity.
In addition, I have published guidance on the identification of many aquatic and wetland plants both these are listed in my                      
The Field guide to riverine plants of Britain and Ireland can be ordered
I have provided training in a range of subjects, from aquatic plant identification, bryophyte and fungus identification to NVC and monitoring of Petalophyllum ralfsii, for a range of people and organisations including: APEM, British Trust for Conservation Volunteers, the Broads Authority, the Environment Agency, Freshwater Habitats Trust, Grontmij, Halcrow (CH2M Hill), Jacobs, Royal Agricultural University, Stroud Valleys Project and Teignbridge Borough Council.
When there are enough people interested, I run a training course based around Treborth Botanic Garden, Bangor with excursions to Anglesey and Snowdonia. The course is based around training in critical taxa such as Callitriche, charophytes, Ranunculus subgenus Batrachium and Potamogeton but is run mainly as a workshop where participants can focus on a particular group of interest. On past courses, such focus has included review of the identification characters forJuncus hybrids, river bryophytes and Elatine species.
If you are interested in training, e-mail me at the address at the tpo of the page and as soon as enough people have registered, I will organise a trainin course.